| Organizer |

Technical Committee on Simulation Education Technology, China Association for Educational Technology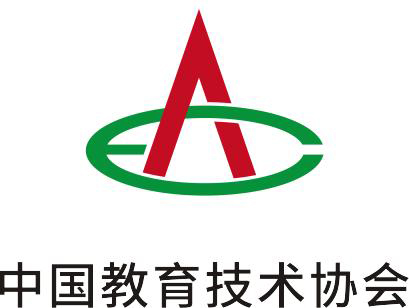 China Association For Educational Technology (CAET) was established in 1991. It is a national first-level community organization approved by the Ministry of Education of the People's Republic of China and registered by the Ministry of Civil Affairs of the People's Republic of China. The business unit in charge is the Ministry of Education of the People's Republic of China, and the registration authority is the Ministry of Civil Affairs of the People's Republic of China.
Since its establishment, CAET has been actively raising social concerns and supports for educational technology work, coordinating and organizing educational technology research, organizing various academic activities, promoting and exchanging educational technology theory and technology and equipment research results and experience, which provides consulting services and industry management for educational technology decision-making for education administration department. It also trains educational technology related management cadres, teachers, theoretical researchers and technical personnel, edits and publishs books and materials, exchanges educational technology information, holds professional exhibitions, strengthens contacts with relevant international organizations and holds academic exchange activities and complete tasks entrusted by the Ministry of Education of the People's Republic of China.
| Co-organizers |
Guangzhou Institute of Technology

Guangzhou Institute of Technology (hereinafter referred to as GIT) was established in 1964 with the approval of Guangdong Provincial People's Government after registering in the Ministry of Education. GIT boasts complete teaching equipments and infrastructures including laboratories of Computer Network, Electrics and Electronics, Refrigeration, Auto Repair, Language and Art Design, workshops of garment, numerical control, mechanics, auto test and repair and electricians operating room. The teaching staff of GIT has high professional skills and ethics based on rich working experience, and they are working with clear teaching objectives under the management of competitive mechanism. GIT is mainly involved in vocational education and running education for adults, secondary-specialized diploma education, secondary-specialized vocational education and technical training. It has 8 faculties and teaching divisions including Mechanical and Electronic Engineering Department, Information Engineering Department, Management Engineering Department, Finance Department, Applied Foreign Language Department, School of Art and Design, Petrochemical Engineering Department and System Engineering Department. Guangzhou Federation of Trade Unions Vocational School, Guangzhou Federation of Trade Unions Foreign Language Vocational School and Conghua Technician School which altogether have enrolled 6,179 students are under the management of GIT. There are 6,945 full-time students and 2,261 on-job students. In terms of employment rate of graduates, GIT ranked high among the colleges and universities of Guangdong Province. In 2010, 99.65 percent of GIT graduates found their jobs. Following the principle of cultivating excellent graduates, teaching in GIT focuses on improvement of students' morality, basic skills, cultivation of art, specialized courses, career training, practical training, scholarship and grants, and course review for entering a higher school. GIT has been exploring her way of cultivating graduates best catering to the need of society in the most appropriate manner.
Western Sydney University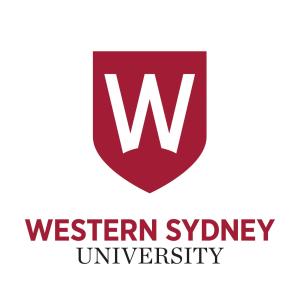 The University of Western Sydney (UWS) began operation on 1st January 1989, under the terms of the University of Western Sydney Act, 1988 which had been passed by the New South Wales Parliament in December 1988. However, the predecessors of the University date back as far as 1891 with the establishment of the Hawkesbury Agricultural College.
In 1995 a review of the structure of UWS was undertaken. The Report of the Committee to Review the Structure of the University of Western Sydney (the Rogers Report) recommended restructuring the institution and a new federated University system emerged. The University of Western Sydney became a federated university system comprising four co-operative and interrelated elements: Office of the Vice-Chancellor, UWS Hawkesbury, UWS Macarthur, UWS Nepean.
This federated system ensured the University was represented at a national and international level as a single institution with common objectives and values, while giving each of its Members the autonomy needed to react quickly and flexibly to the demands and needs of its local communities. The principal advantage of the federated network structure was the opportunity to build on the individual strengths of each member university, and through the University as a whole to define and achieve objectives that the individual members might have found unattainable. Each member was largely autonomous and responsible for: the development and conduct of courses; the admission of students; the initiation and supervision of research programs; staffing; the development of consultancy and entrepreneurial activities; and the development and maintenance of campus facilities and properties.
AEIC Academic Exchange Information Center

Academic Exchange Information Center, also known as AEIC, is a well-developed platform for academic exchanges founded jointly by universities, research institutes and enterprises worldwide. Supported by professionals and researchers from across the globe, AEIC strives to promote sharing of academic information, boost research cooperation, explore hot social topics and encourage science popularization initiatives. Dedicated to 'providing professional and devoting service' and built on the core values of 'professionalism, devotion and dedication', AEIC seeks to provide more opportunities of academic exchange. We provide publication services for authors from academic conferences indexed by EI/CPCI so that their manuscripts can be widely cited. We also recommend quality research manuscripts for publication on SCI and SSCI journals.